I've been using cashback websites like Topcashback and Quidco for a couple of years now. Here are my experiences – the good, the bad, and (most importantly) how much I've actually earned.
How they work
In case you're not familiar with cashback websites, they work like this:
When you want to make an online purchase, instead of going directly to the retailer's website, you instead visit a cashback website, like Quidco or Topcashback. You search for the retailer on Quidco and use their link to open the retailer's website and start shopping. Then the cashback website rewards you with a percentage of whatever you spent.
The whole process can seem inexplicable – why would the retailer want to give you money back? – but it ties into affiliate marketing.
Retailers have all sorts of bounties set up to tempt in customers. The bounties go to the people who refer those customers. (If you ever see someone saying "use my link to sign up", that means they're getting a percentage of the sale.) Websites like Quidco function like affiliate marketers, but they give most of their bounty back to you.
How much I've earned via cashback websites
Over the past two and a half years, I've earned £182.86 via Topcashback. I signed up with Quidco about a year ago and, since then, I've earned £62.34.
That's almost £250 – just for clicking on a link instead of going direct to a retailer's website!
The nitty-gritty
From the figures above, you might assume I'm earning a lot each time I use Quidco. Nope. Just today I earned the princely since of 4p, thanks to a small eBay purchase.
My earnings per purchase are often less than £1, because the amount of cashback is usually only 1–5% of the purchase price. So, when I spent £4 on eBay, I got back 1%. Yep, that's right: 4p.
Other retailers are more generous. I spent £19 at Mountain Warehouse and got 95p back; approximately 5%.
This might seem like small potatoes, but bear in mind that I buy almost everything online these days. Receiving a series of small payments really does add up.
I think of it in terms of seeing coins lying in the street. If you saw a 50p piece on the pavement, you'd pick it up, wouldn't you?
(…This metaphor worked better pre-Coronavirus. Please disinfect all coins you find in the street…)
How to earn big
Most of the cashback you'll earn via Quidco or Topcashback will be small amounts, but there are a few instances where you can net bigger payments. Retailers will offer a one-off cashback bounty, especially if you sign up for a new monthly service.
– Buy household goods (I got £15 when I bought a new washing machine)
– Take out a new credit card (I got £20 by doing this)
– Get a new mobile phone contract
– Change utility providers, including TV/internet
– Change insurance providers, including buying travel insurance
Basically, anytime you're signing up for a monthly fee, it's worth checking if you can get cashback. Heed my warning below and don't buy anything you don't want, but if you were switching internet service providers anyway, do it through a cashback website.
What kind of retailer websites are eligible?
If you buy from them online, there's a strong chance you can do it via a cashback website – with one major exception. Amazon. It's almost impossible to get cashback from Amazon purchases.
However, here's a partial list of retailers I've earned cashback from recently: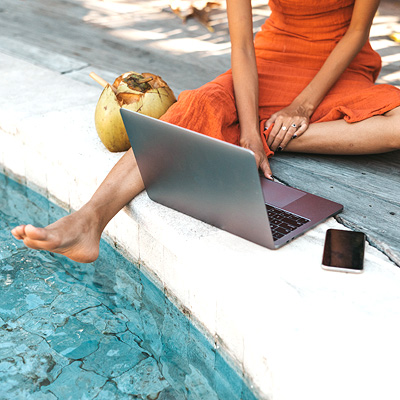 – eBay
– Anthropologie
– GAP
– LookFantastic
– House of Fraser
– Superdrug
– Boots
– Mountain Warehouse
– Fragrance Direct
– Hello Print
– Booking.com
Frustrations
In general, I think cashback websites are marvellous. But what you can't do is count on them.
I'll tell you a story: I needed to book a long train journey. (Remember those things? Trains? No, me neither.) Usually, I would use my favoured train website, which didn't charge fees. However, Quidco was offering a tasty, tasty cashback rate for a different train website. Even though this train website charged fees, the cashback would more than offset those fees, so I went ahead and booked with the new, fee-charging website.
Except. I NEVER GOT MY CASHBACK.
I ended up paying more for my train ticket, due to the fees, and the cashback just… never came through. *Kermit face*
This was a valuable lesson. Use cashback websites only for purchases you would make anyway. Don't get seduced into buying from a different retailer just because the cashback rate is high.
Cashback websites are notoriously glitchy. Sometimes the cashback you're owed just evaporates. Sometimes the cashback website stops registering that you've used their link. (This happened to me with Sainsbury's. I used to get cashback on Sainsbury's groceries and then *poof* the link stopped working.)
I actually switched from Topcashback to Quidco precisely because Topcashback had become so glitchy that my purchases rarely registered.
In conclusion: it's free money, so don't sweat it when you don't get it.
Is it worth it?
Going to Quidco to check my cashback balance is, I imagine, how rich people feel when they check their stock portfolio. "Ahhh," I say to myself, delighted, "I've earned another two quid."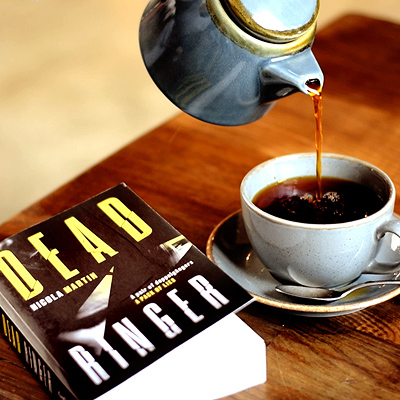 If earning two quid doesn't fill you with delight, then maybe don't bother?
All those two-quids do add up, though. I just cashed out £30 from my Quidco account and used the money to buy a new teapot and some books. *happy sigh* (I am nothing if not a cliché of a writer.)
My honest recommendation is: give it a try. I personally prefer Quidco, due to the aforementioned glitches with Topcashback, although I've earned money through both.
Apparently if you use my Quidco link (that phrase again), you can get an extra £10 of cashback. Don't consider this a hard sell, though.
Tell me about your experiences with cashback websites in the comments.
Pin this post: