In the last month, short stories of mine have appeared in the Sunday Express S Magazine and The People's Friend.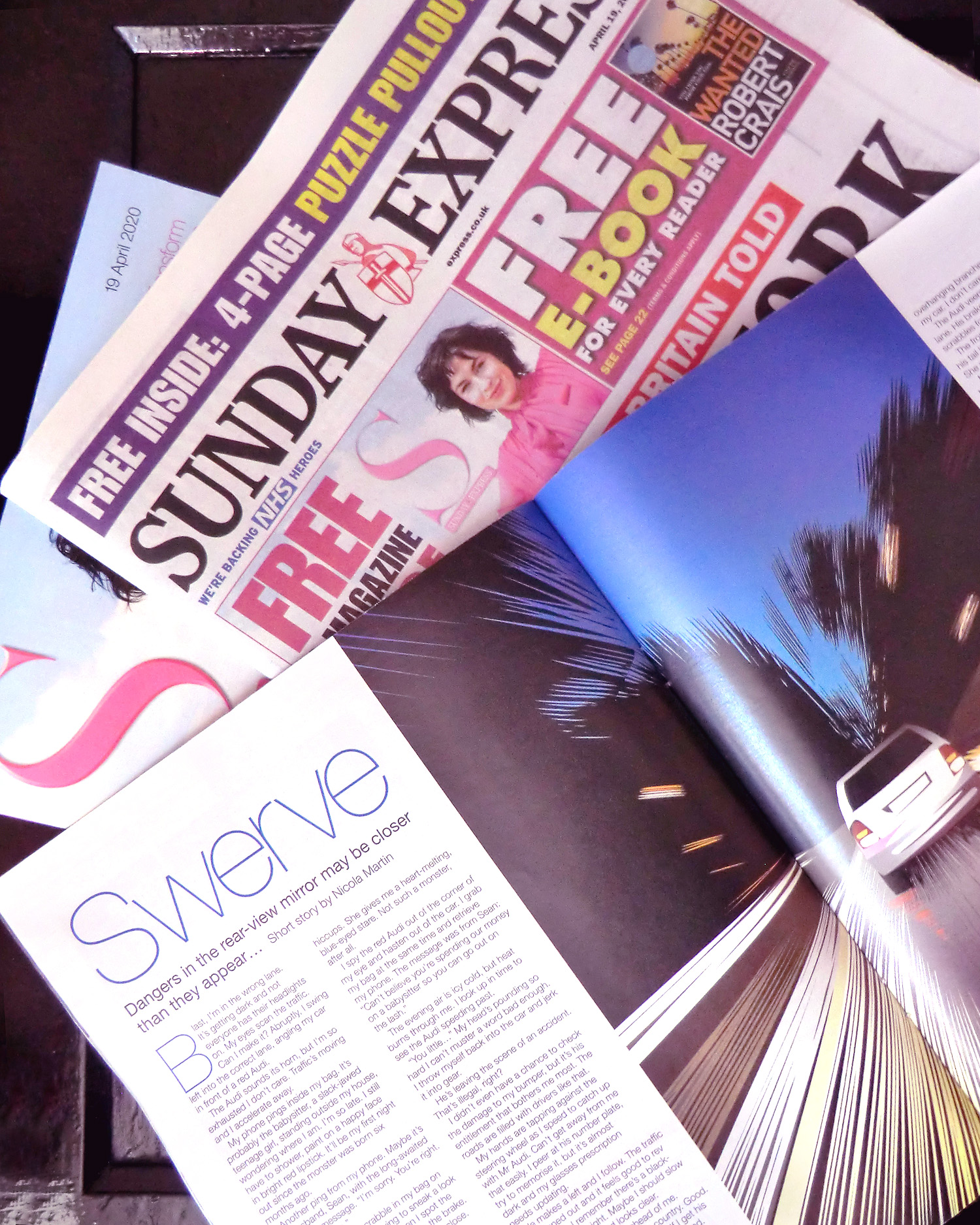 When I got the brief to write a 980-word story for the Sunday Express, I was apprehensive. I like big plots (and I cannot lie). How was I going to fit a twisty, turny, plotty piece of psychological suspense into less than 1,000 words?
I went through every nugget of a story idea I'd ever contemplated and none of them worked. Then inspiration came from an unlikely source… the TV show Teen Mom 2.
This is the point where I have to confess that I watch MTV's trials and tribulations of young mums. Sometimes we all need to turn off our brains for a while.
In between the tears and toddlers, a recent season captured a truly terrifying sequence: what happened when Jenelle, while in the car with her son, was cut off by another driver. Instead of letting the moment go, she decided to follow the man home.
Swerve begins with a similar traffic violation and a similar bad decision.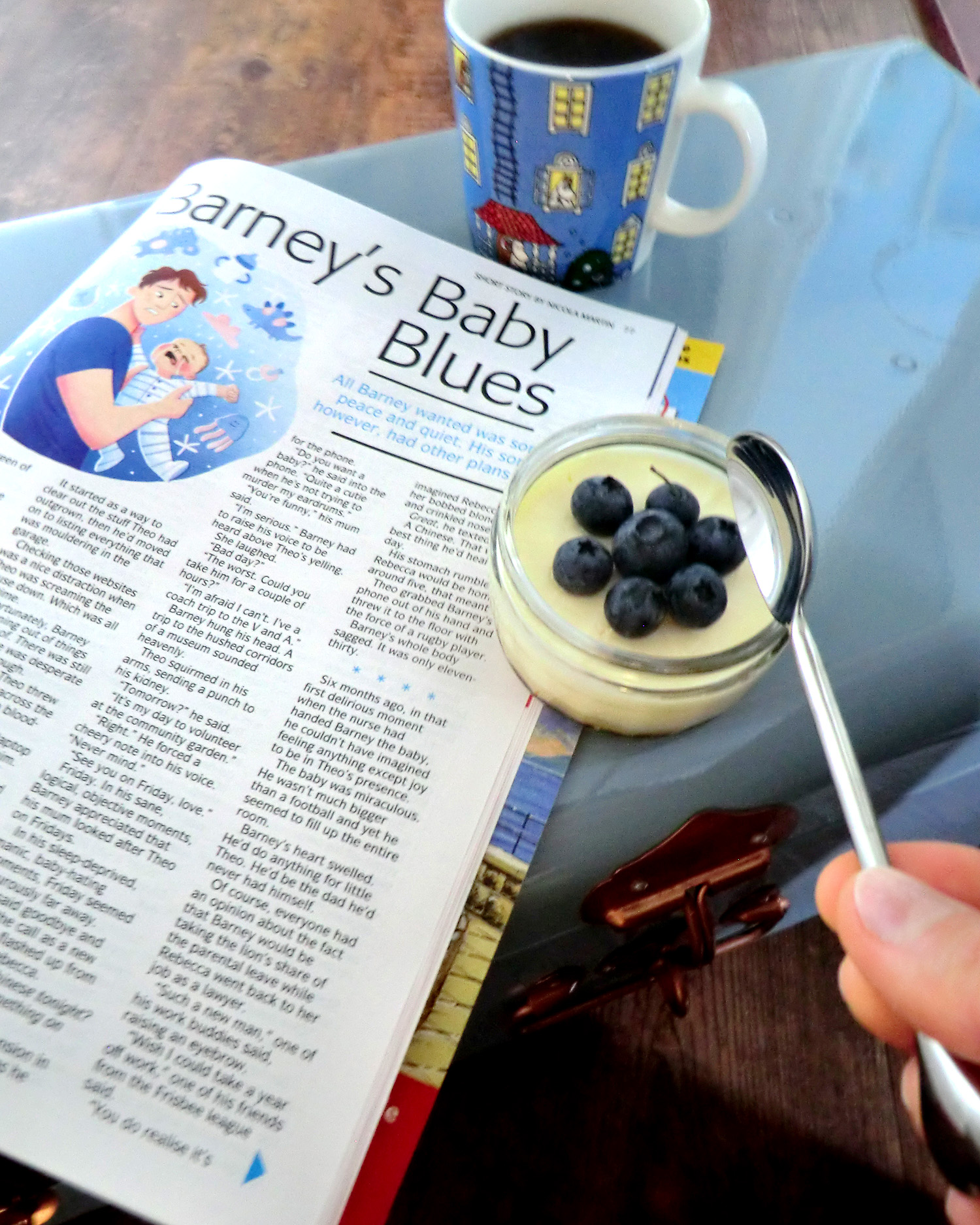 I guess it's true that inspiration can come from anywhere. And, although I sweated the word count a LOT, writing Swerve was a good reminder that you can tell a story (even a plotty one) in a small number of words.
While Swerve is disturbing, Barney's Baby Blues is uplifting. (See, I have range.) This is my tenth story published in The People's Friend and my first cover credit. (!!!)
I'm happily child-free myself, but I drew on some observations of my sister and her young sons. I think society likes to paint parenthood as nonstop joy, but the reality is something a little messier, and a lot funnier. And so Barney, a new dad who just wants a quiet moment, was born.