"What's it like to see your book in print?" is a question I've been asked a lot recently and the only answer I can come up with is: surreal.
A huge part of that, I think, is I'm acutely aware of the alternate-universe version of events. Three years ago, another me put this book away in a drawer forever.
I came so close to quitting on Dead Ringer that it is surreal – can't-believe-my-eyes, hafta-pinch-myself surreal – to see people reading, enjoying, dissecting, revelling in it.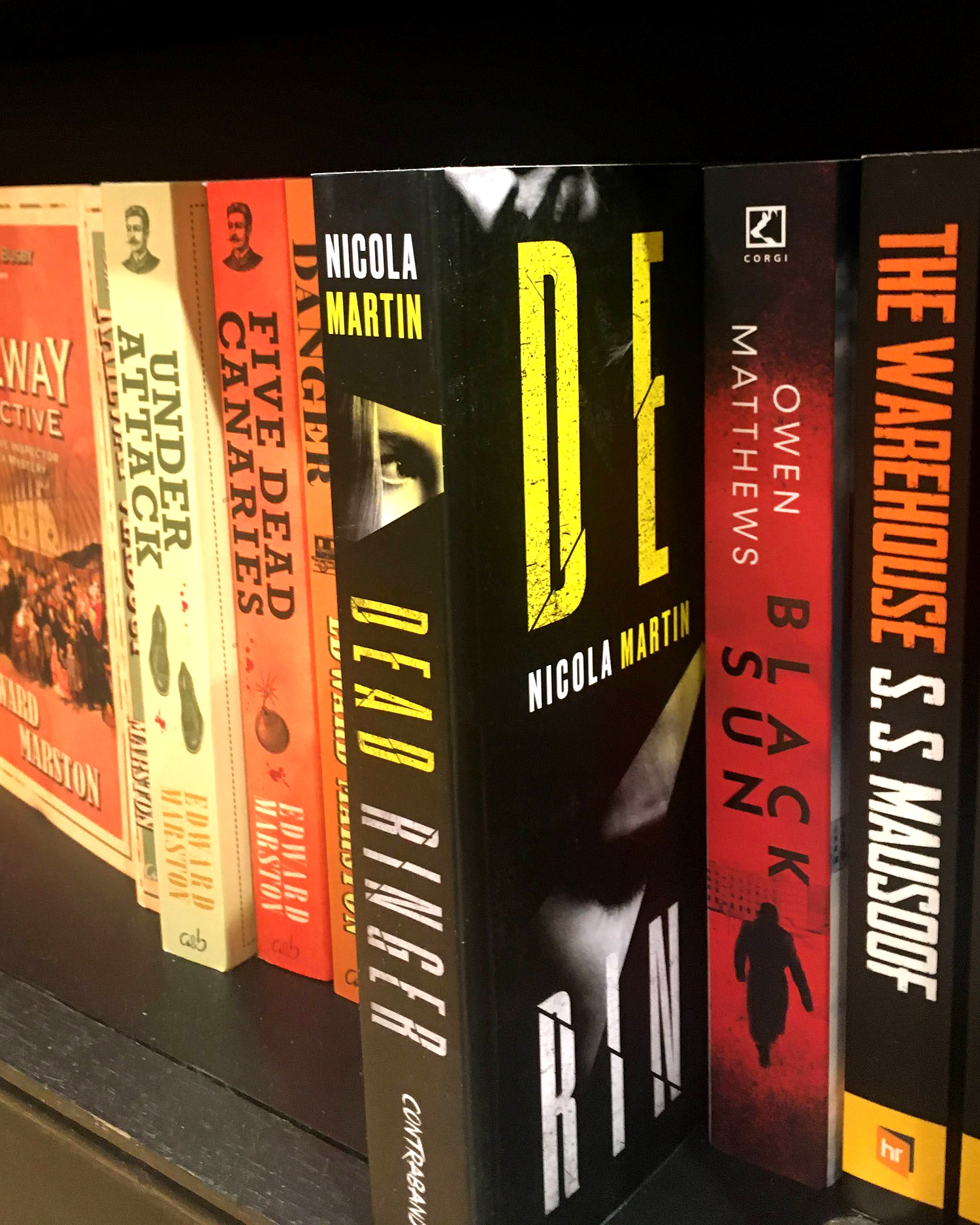 One of the big lies of publishing is that debut novels flow out of their authors. Those neat little rectangles on your bookshelves look so tidy. But I suspect the writing of all first novels (…all novels, full stop?) is blood and guts and pain. Dead Ringer was no different.
The short version is this: I wrote it; it went out on submission; it got rejected by every publishing house, large and small.
I was devastated. Part of me never wanted to look at that book (the one tainted with rejection) ever again.
This is where the story diverges. One version of me gives up on Dead Ringer, writes something else (…maybe). The other version of me holds her breath and jumps into a big, scary rewrite, holding on tight to the hope that it'll all be worth it in the end.
"Keep writing" and "don't give up" are platitudes that make me roll my eyes. That doesn't change the fact that they're the best writing advice out there.
If I'd given up on Dead Ringer, I never would've got to see bloggers talk about its characters like they're real people. It wouldn't have been reviewed in the newspaper. Those words, those scenes, those characters would be languishing in a drawer, unread.
Writing a novel is a long, hard slog. Trying to get it published is like dragging your already-bloodied body through gravel.
The difficult, frustrating, cheering truth is that you WILL succeed with your writing, as long as you're prepared to keep walking (crawling) down that road. As long as you don't roll over and give up, one day you'll make it.
It'll probably take longer than you'd like. (It did for me.) The rejections will sting. (They did for me.) You'll be tempted to quit. (I was.) But, as long as you keep writing and don't give up, you'll succeed in the end. I promise.
How are you feeling about your writing this week? Enthused? Dejected? A terrifying mix of the two? Let me know in the comments.
Pin this post: