You might assume this is a philosophical or motivational blog post, and I'm going to tell you there's no such thing as "can't". Or that the word "failure" is a lie and should be reframed as a challenge.
Nope.
This is a post about the word "walked".
I really, really, really hate the word "walked". I think your stories would improve if you never used the word "walked" ever again.
Why?
"Walked" tells you nothing. All you can infer from it is that the character is putting one foot in front of the other.
Kate walked towards Tom.
Is Kate happy to see Tom? Is she in a good mood? What type of personality does Kate have? How old is she?
¯\_(ツ)_/¯
Most writers know, subconsciously, that "walked" is a shit word. That's the reason they're so keen to cap it with an adverb.
Kate walked quickly towards Tom.
Kate walked angrily towards Tom.
Kate walked sombrely towards Tom.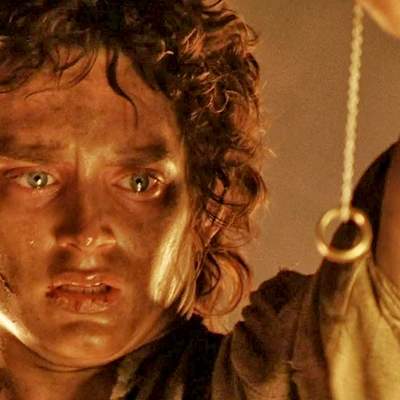 Adding an adverb gives a bit more information, but it rarely makes "walked" any better. I would argue all of these are clunky in the extreme. (How do you walk angrily?)
Let's throw "walked" into Mount Doom and never speak of it again.
There are so many pithy synonyms for walked that allow you to communicate so much more about your characters and their situation.
Kate crept towards Tom.
Kate limped towards Tom.
Kate glided towards Tom.
Each of these variations uses the same number of words as "Kate walked towards Tom", but they contain more personality and intrigue.
Look, I'm not saying swapping out the word "walked" from your fiction is going to instantly lead to publication, fame and fortune. But it communicates to readers that you're a confident, capable writer who can do more with less.
Here's my handy list of synonyms for "walked", subdivided for ease of use:
Synonyms for walked that indicate speed:
Barrelled
Bolted
Bustled
Careered
Darted
Dashed
Flew
Hastened
Hotfooted
Hustled
Jogged
Legged it
Marched
Power-walked
Quickstepped
Raced
Rushed
Scrambled
Shot
Skedaddled
Sped
Sprang
Sprinted
Strode
Swept
Tore away
Trotted
Whizzed
Synonyms for walked that indicate someone is carefree:
Ambled
Bounded
Flitted
Floated
Glided
Meandered
Pranced
Sashayed
Sauntered
Scampered
Strolled
Swaggered
Wafted
Synonyms for walked that indicate someone is unhappy/sinister:
Crept
Drifted
Edged
Loped
Lumbered
Padded
Plodded
Prowled
Scuffed
Scurried
Shambled
Shuffled
Sidled
Slid
Slipped away
Slunk
Stalked
Stomped
Stormed
Tiptoed
Tottered
Trailed
Traipsed
Trooped
Trudged
Waddled
Synonyms for walked that indicate general movement:
Paced
Roamed
Wandered
Synonyms for walking with someone else:
Escorted
Shepherded
Ushered
Are there any words that stick in your craw? Let me know in the comments.
Pin this post: