Two years ago, I would've rather taken my chances before a firing squad than got up in front of an audience for public speaking.
I know I'm not alone. Public speaking regularly ranks as the nation's biggest fear. It even ranks as scarier than death.
Like most people, I dealt with my fear by avoiding public speaking at all costs. Not difficult when you're a writer, right? Just leave me in my garret to hammer out masterpieces in solitude.
Except … something inexplicable happens when you get published. You have a book launch where you're the star. You get up and read from your book in front of a packed venue (or a packed Zoom room). You sit on panel events and speak at literary shindigs.
It's all terribly exciting. And terribly frightening. I didn't want to say no to these once-in-a-lifetime opportunities, so I knew I had to get over my fear.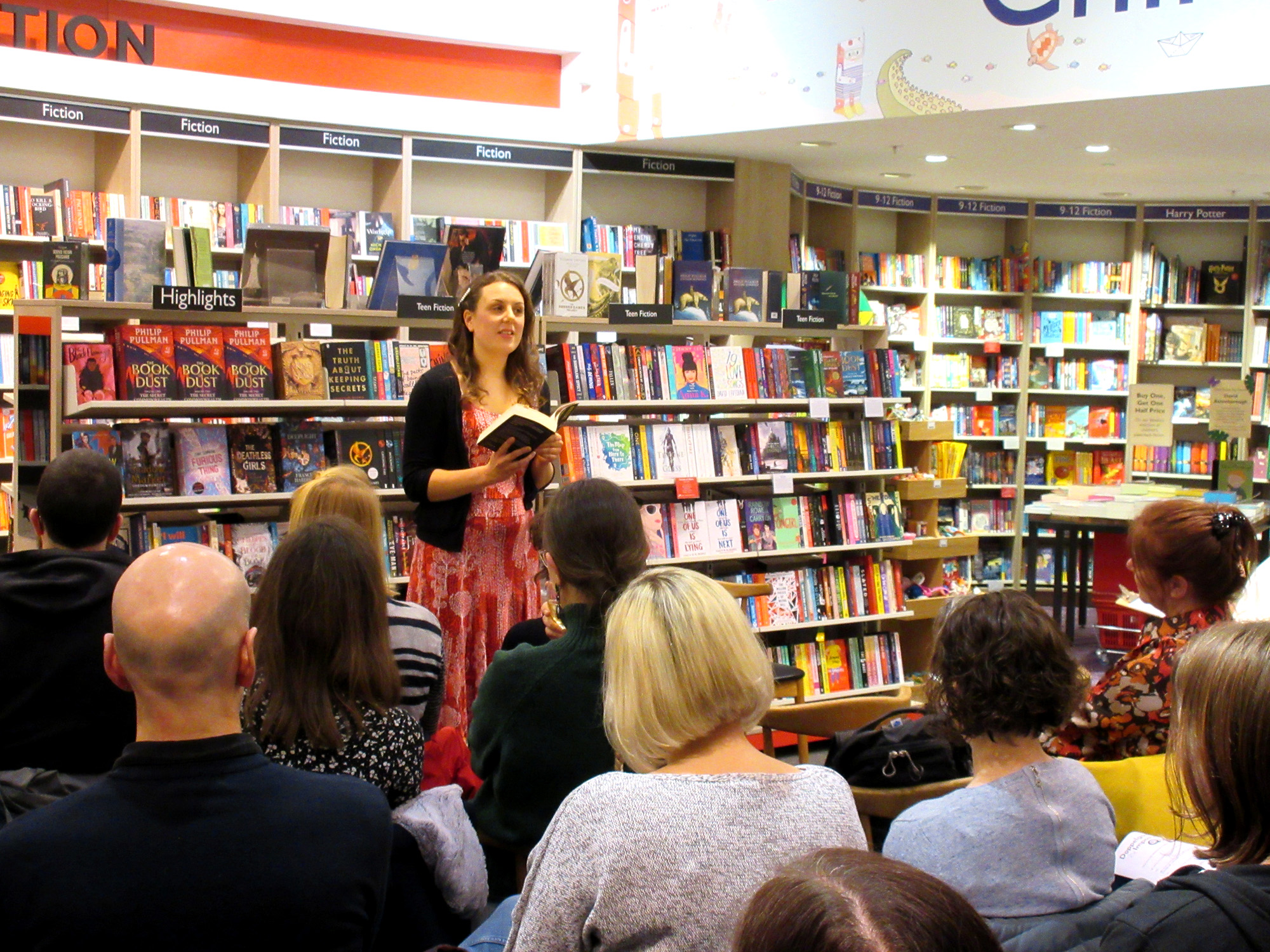 I screwed up all my courage and joined a public speaking club, Toastmasters, so I could practice speaking in a supportive environment. (Toastmasters has clubs in every city, all over the world. I cannot recommend it more.) The result is that I now have the confidence to speak in public. It's still scary, but I've learned to push through my nerves.
In my short story, Vote of Confidence, which appears in this week's issue of The People's Friend, the nervous public speaker, Neil, isn't a would-be author, he's a project manager with a big pitch to give. But he suffers the same anxieties I did.
The number-one thing I've learned from Toastmasters is that all speaking is public speaking. If you want someone to listen to you, if you want to sound authoritative, charming or persuasive, then you need public speaking skills.
It was only once I started practicing public speaking that I realised I was overcoming other fears, too:
The fear of my boss calling me into his office to explain what happened on a project.
The fear of meeting someone new and not knowing what to say.
The fear of asking a difficult question.
In my short story, Neil's journey to public speaking mastery is a bit quicker than the norm (let's call it movie magic), but he does learn many of the same lessons I've learned:
Fake it till you make it – The audience is unlikely to notice your shaking hands or blank moments, as long as you pretend you're absolutely killing it. If in doubt, keep smiling.
Get feedback on what you're doing wrong – The biggest hiccups in public speaking (speaking too fast, looking at the ground, making possessed-by-the-devil hand movements) are easily fixed, but only if you know you're making them.
Push through your fears and do it anyway – Most of us continually underestimate ourselves, thanks to that negative little voice in our heads. Ignore that voice and give public speaking a try; you'll be surprised at what you can achieve.
Check out my short story, Vote of Confidence, in The People's Friend, on newsstands near you.