I'm delighted that my debut novel, Dead Ringer, has been recognised in the 2021 Lakeland Book of the Year longlist. This award, sponsored by Cumbria Tourism, showcases literary talent inspired by the landscapes, history and culture of the Lake District, Cumbria.
Cumbria was always at the (dark) heart of Dead Ringer, from the first moment the story began forming in my mind. Although popular renderings of this part of the world tend towards tea rooms and Wordsworth and ambling around picturesque lakes, I wanted to capture the wildness of Cumbria, too. It's a place that has nooks and crannies and strangeness and forgotten histories.
Look no further than Walney Island, where natural beauty is contrasted by endless housing estates and windowless monolith sheds that contain hush-hush nuclear submarines. A stone's throw further on is Piel Island and its ruined castle, where pretender to the throne Lambert Simnel once hid out.
The Islands of Furness tend to get overshadowed by the big-hitters of Windermere or Coniston Water, but if you're in search of a new adventure on UK shores, it's worth a trip to the Cumbrian shore. When you get there, you might agree with me: it's a beautiful place to visit, but also a hell of a place for a murder.
Dead Ringer – Nicola Martin – psychological thriller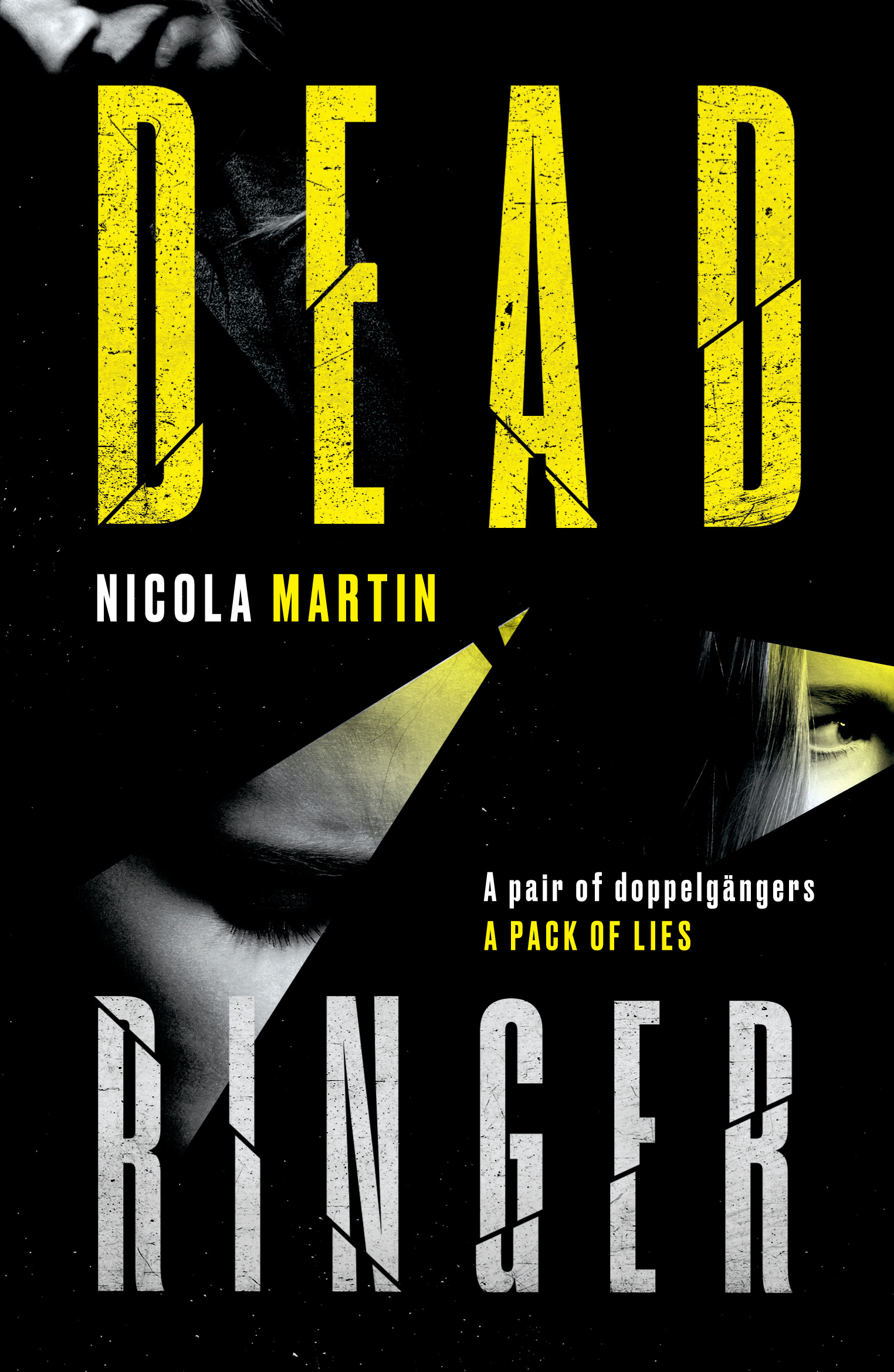 The idea is simple, vain, exciting. Tap the app, upload a picture, find your #deadringer – and if you like, set up a meeting in real life.
When Ella and Jem connect, the resemblance is uncanny, but their lives are polar opposites. One is stagnating in her Northern hometown, while the other, an aspiring actress living in a multimillion-pound mansion, is a Chelsea socialite who knows she's skating on thin ice.
Other than their looks, their only similarity is the desire to escape. Is it possible to hide in your double's skin? And at what cost? Dead Ringer is an all-too-believable, twisty thriller that will leave you reeling.
"…a treacherous and disturbing nightmare…" — Daily Mail