When I look back and try to identify the ONE thing that took me from slush pile to publication, it's joining a writing group. Specifically, a workshop critique group.
This was a big, scary step for me, because (like most writers) I haaate having my writing critiqued. At the time, it felt like someone was ripping my heart from my chest.
Hell, I still get that heart-ripping feeling.
By joining a writing group, however, I learned that the good parts of critique far outweigh the bad parts. Yes, your workshop partners will point out what's not working about your novel. But they'll also tell you how to fix what feels unfixable about your story.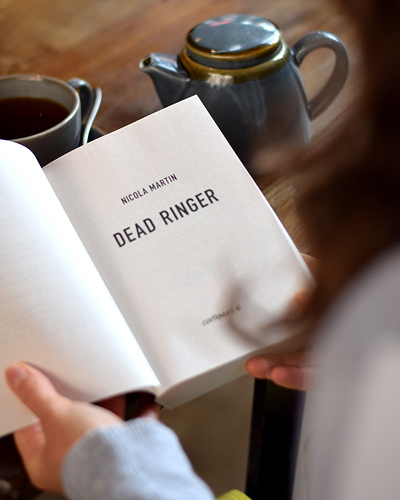 It's nothing short of miraculous.
Plus, being part of a community of writers is so important – for when your novel gets rejected, or for when you feel like giving up. It's not hyperbolic to say that I would have quit on Dead Ringer if it weren't for my writing group.
I really recommend other writers find a good workshop group, via Meetup, a Google search, or by attending local writers' events (many of these have gone online during the pandemic.)
Writing may be solitary, but you don't have to go it alone.