One unexpected upside of a global pandemic is that it makes "travel" much easier. Virtual travel, to book events, anyway.
Attending Newcastle's Noir at the Bar, a boozy evening with crime writers, would have been difficult for me two months ago, what with the expense and travel time. Now that all our social gatherings are on Zoom, I can be in Newcastle in a flash.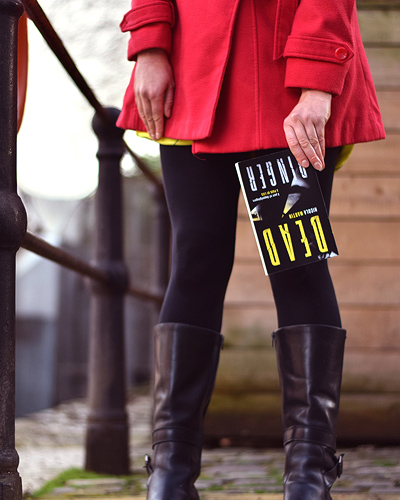 A couple of weeks ago, I was invited by Vic Watson to give a reading from Dead Ringer and join an impressive panel of crime writers at Virtual Noir at the Bar.
What an honour to read alongside big-hitters like Ragnar Jonasson, Louise Beech, Noelle Holten, Julia Crouch, S E Lynes, M.M. Chouinard, Chris Ewan, Darren O'Sullivan, and Amer Anwar. The authors Zoomed in from all over the UK, and as far afield as Iceland and California.
It's always nerve-racking giving a reading – this time with the added stress of remembering to look into the camera, not at the screen – but I had fun once I settled into it. The response may have been silent, but I got loads of kind messages about my reading via the chat and social media. Such is life in the time of coronavirus!
You can watch Episode 8: May 20th 2020 of Virtual Noir at the Bar on catch-up, along with all the previous episodes, featuring authors like CL Taylor and Vaseem Kahn.